Sacred landscapes
Leila Zelli,
Sacred landscapes
, 2018, video, color, 2 min 50 s
---
Presented in the exhibition Fotostop 2021 at the Musée du Bas Saint-Laurent, January 30 to April 11, 2021, Rivière-du-loup
presented in the exhibition mes histoires courent, courent at Galerie Pierre-François Ouellette, from June 10 to August 14, 2021, Montréal
Musée de Bas Saint-Laurent collection and private collections
---
Two series of images are initially linked by a structural rhyme (the same angles, depths, outgrowths, focus) and an aesthetic contrast (black and white/color, harsh light/softness). On the one hand, they show the folds of the artist's grandmother's old Koran; on the other, the dry petals of a Damascus rose brought back from a trip by her mother (the war initiated by the armed group Islamic State is wiping out this native Syrian flower). The relationship between the photos is not only formal, but also subtly subterranean, raising the question of the relationship between religion and war.
---
«Les paysages sacrés mettent en parallèle des images d'un vieux Coran donné par sa grand-mère et de roses de Damas, une fierté syrienne qui est en train de disparaître à cause de la guerre. Pour se questionner sur les liens entre guerre et religion, elle nous offre un objet d'art à la beauté fragile.»
LE SOLEIL

---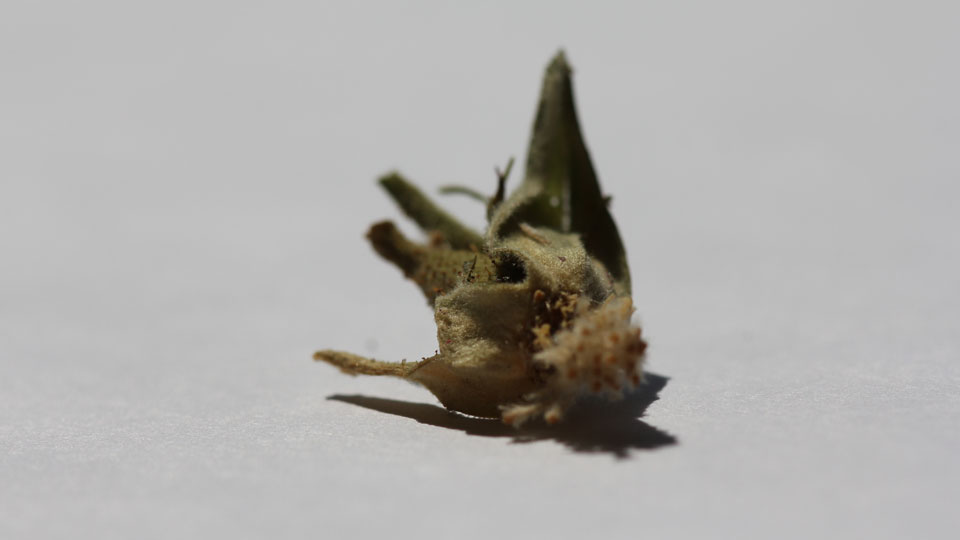 Photos : Leila Zelli

---

View of the Fotostop 2021 exhibition at the Bas Saint-Laurent Museum Photo : Jean-François Lajoie

---

View of the exhibition my stories run, run at Galerie Pierre-François Ouellette Photo : Pierre-François Ouellette