Leila Zelli : Birdsong
Part 1 : Arts du Tout-Monde at the Montreal Museum of Fine Arts

Part 2 :November 25, 2019 to February 14, 2020 at the Conseil des arts de Montréal

"If I rise up,
If you rise up,
All will rise up.
If I sit
If you sit
Who will then rise up"
— Hamid Mosadegh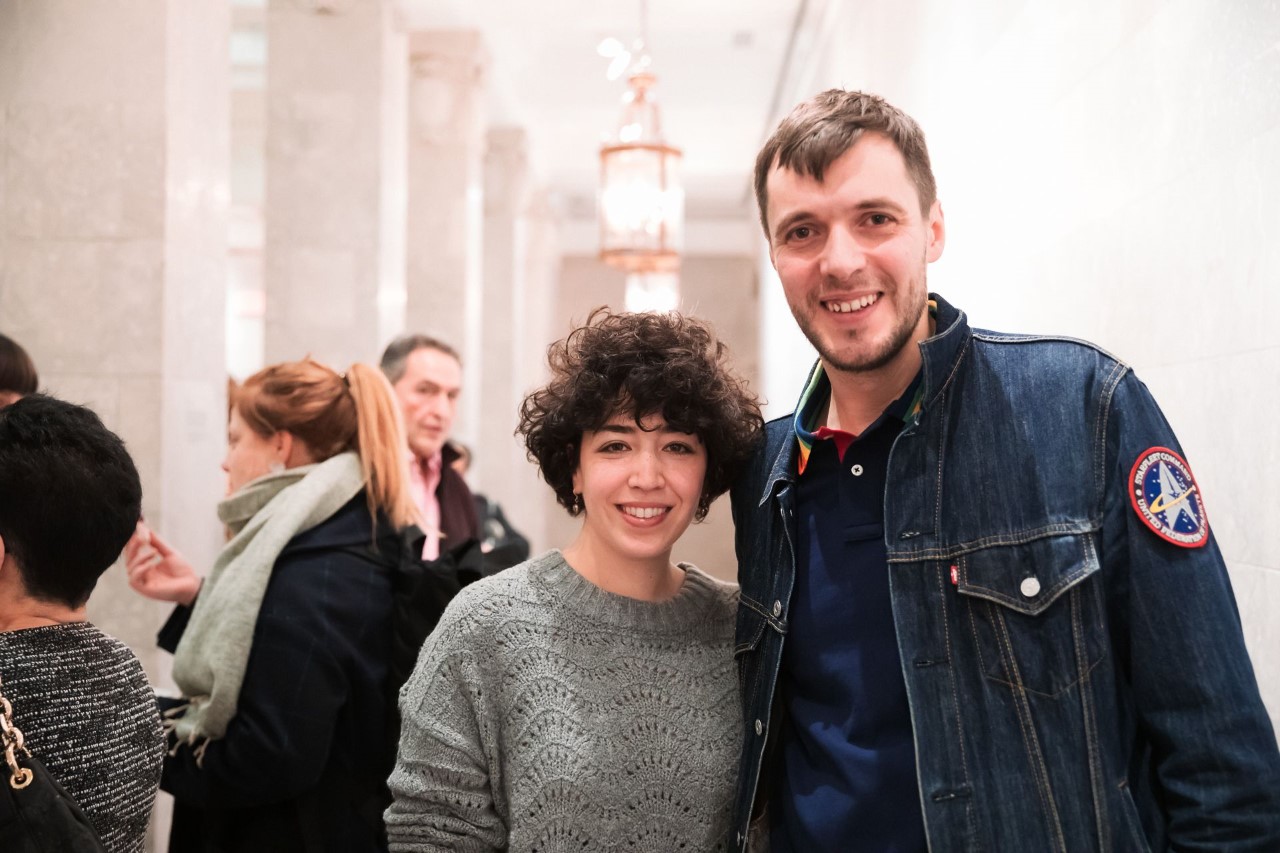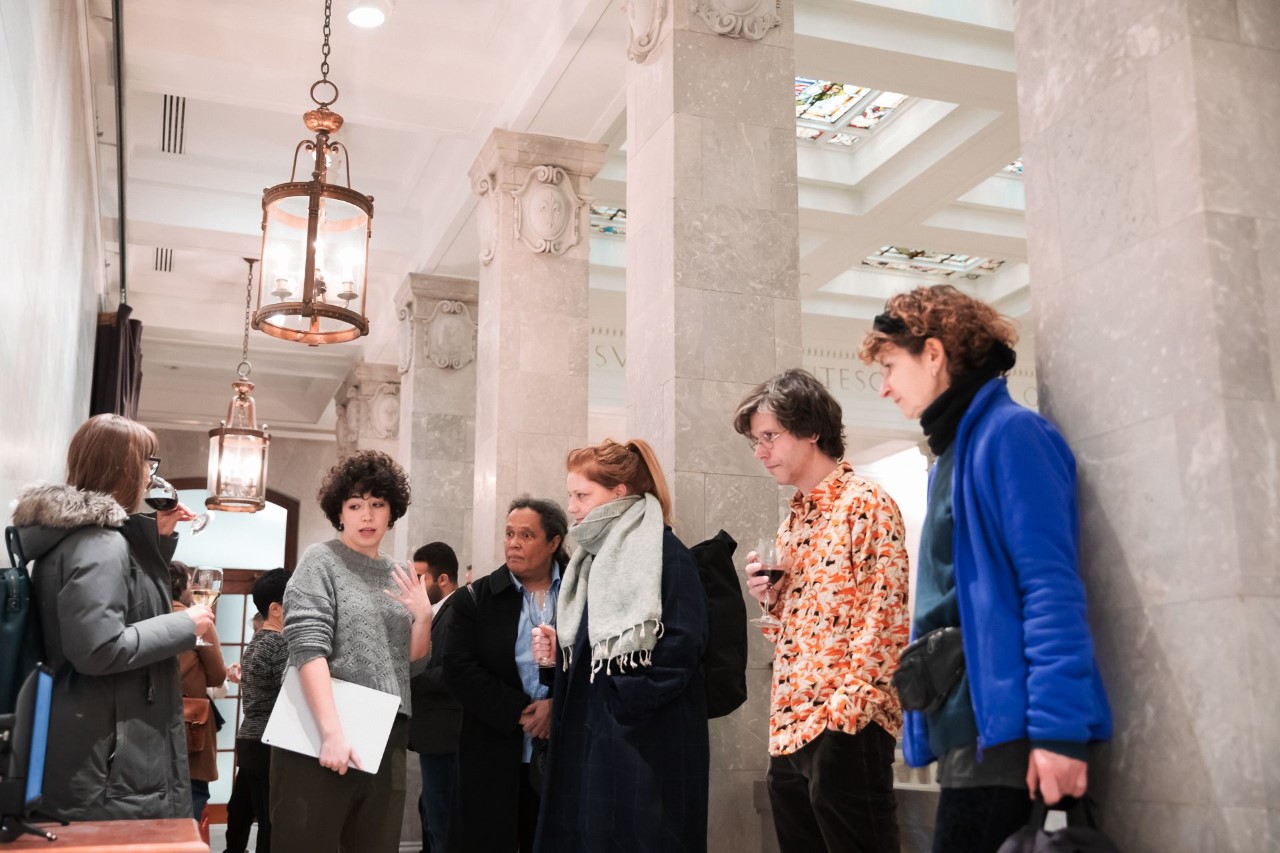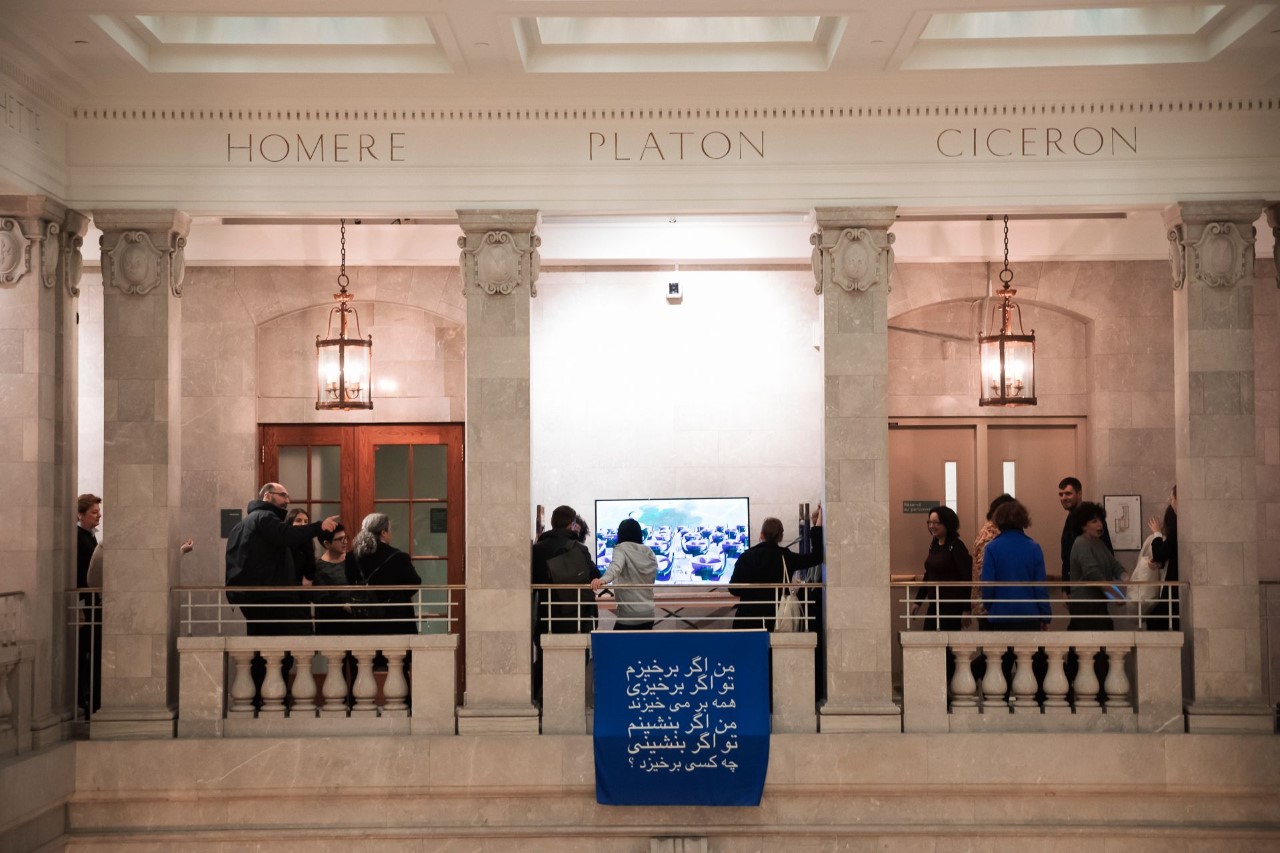 Photos : Alex Paillon, opening of the Birdsong exhibition at the Conseil des arts de Montréal



Artist Leila Zelli presents a two-part installation at the Conseil des arts de Montréal and at the Montreal Museum of Fine Arts entitled Le chant des oiseaux . Zelli's work questions our subjectivities as viewers and holds a mirror to our assumptions, mainly about our learned understanding of the Middle East. She does so by bringing into play extreme paradoxes of beauty and catastrophe. There is an ever-present hypnotic quality in her videos. Enchanting to the senses, her slow-moving images envelop the eyes, keeping them transfixed. It is only after the eye begins to acclimate to the marvel of the images that something else begins to happen. A dissonance. The subjects of her videos are often slightly out of reach; either outside the frame, concealed within the images, distorted, cut-up or unidentifiable at first glance. She evokes the childhood world of play to complicate our supposed understanding of a region and its conflicts, bringing a critical dimension by asking us how we evaluate the mediated images we come across in our quotidian.

With the video Le chant des oiseaux (2019), presented at the Montreal Museum of Fine Arts, Leila Zelli blurs the boundaries between her art and her life. For the first time in her practice, she directs her lens of observation to her motherland, Iran. In the video presented at the Montreal Museum of Fine Arts, she mines Twitter for #Iran and juxtaposes a selection of the social media platform's "chirps" to dimly lit, cut-up images set in motion of birds and other figures taken from the MMFA's collection of Persian artefacts.

In Substitute (2019), made in collaboration with Guillaume Pascale and presented at The Conseil des arts de Montréal, a woman wearing a blue veil is seated in an otherwise empty bleacher for 90 minutes looking into the distance. An ode to the woman now remembered as Blue Girl, Sahar Khodayari, Zelli performs this piece as an act of solidarity with her fellow compatriot who set herself on fire in the Islamic Revolutionary Court after being sentenced to six months in prison for having violated the regime's interdiction for women to enter sport arenas. The tragedy of this woman's fate and the rattling message sent by her public suicide has led to an international mobilization that has – maybe only temporarily – resulted in Iranian women gaining permission to access sport stadiums for International games. Substitute will be presented as part of an installation that will include photographs, objects and videos.
As a writer and curator of Iranian descent myself, Le chant des oiseaux has made me call into question my own freedom of speech and the limits of my liberties. I may stand in solidarity with Leila Zelli, but I shall remain anonymous in a crowd of lifting fists. These words and images are not without real repercussions.

– Nāshenās

This exhibition is made possible by the Impressions artist residency, a collaboration between the Montreal Museum of Fine Arts and the Conseil des arts de Montréal.

The artist would like to thank the Montreal Museum of Fine Arts, the Conseil des arts de Montréal, the Conseil des arts et des lettres du Québec, Geneviève Goyer-Ouimette, Laura Vigo, Iris Amizlev, Sylvie Lacerte, Marie-Michèle Cron, Fabien Marcil, Mojeanne Behzadi, Guillaume Pascale, Anne-Marie Ninacs and Jean-Philippe Thibault.